It is a New Year and a new decade at that! This post is coming out quite late in regards of new year wishes but really who says I have to say happy New Year right at the beginning of the month? Or in the month of January at that. It is still new in the year. I hope that you as excited for this new decade as I am. 2019 was a good year and ended excellently for me by the grace of God. Ghana was lit *insert fire emojis* (post pending). I can only imagine what great things God has in store for 2020.
Reflection over 2019
For me it seemed as though 2019 was split into two different years. The first half of the year was very very different to the second half. For the first half , it was structured and "productive". The second part was what you call when life happens. It was not bad as one might presume. I would call it educational. I learned to let go and trust God. It was scary and exhilarating at the same time. That's the best way for me describe it especially for control freak like myself. In hindsight I can understand the second half more, everything was beginning to feel like effort, letting go meant I could still achieve my gaols without the stress.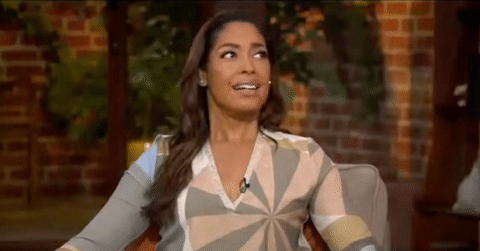 Shift in mindset
I was being shifted. My foundation was still the same but a newness was beginning to occur. I was being moved from one way of thinking into another. The change was so strong that I felt my spirit fight initially what I thought was a thorn in my flesh. I realised at the end that what was happening was about to set me up for 2020. To feel the fear and do it anyway. Something about this year truly makes me feel as though I am ready for it. I can feel it in the air.
"feel the fear and do it anyways !!!"

-Susan Jeffers
Whats in store for this New Year.
Ideally I want to live this year quite differently form all the others. I have usually viewed and lived in each year as a whole. While that has served me well for then, it is time for a change. In some ways this decision isn exactly new if you remember my last New Years post. This time around I seek to live day by day, week by week, and month by month. Let me explain to you what I mean. Each day has things to which I would like to fulfil and while I have an ultimate goal, I don't want to count the days down until I get to that goal. Instead I want to live as though I have accomplished the goal in each of the days until the very end of the year. Because tomorrow is never promised
Venturing into New Territory
I have had a few things that I have always wanted to do but put away due to shyness or fear. This year I will be putting fear aside and taking on my dreams. Taking my business ideas from paper into reality. Believe me it is still daunting, even as I write this and share it with you but what is life if I don't live it and live it boldly.
So here it is to a great year of being bold and putting myself "out there".